Assisted Living in the Heart of Greenwich:
The Mews is dedicated to providing a higher level of care if it is needed. In keeping with its pace setting history, it expanded its services in 1997 to become the first licensed Assisted Living Services Agency in Greenwich. This allows current residents to remain at The Mews, even when they need help to perform some activities of daily living on their own. It also gives residents recuperating from an illness or hospital stay temporary assistance and extra care.
Each bedroom and bathroom has a call bell to summon help in case of an emergency.
With certified aides on duty 24 hours a day – with a nurse on duty from 8:00 to 4:30 and on call for the balance of the day and with a physician on retainer, Assisted Living at the Mews provides security, comfort and extra help to residents who need it, and peace of mind to their family, friends and loved ones.
To find out if The Mews is right for you or your family member, please call us. We'll be happy to schedule a convenient meeting and tour so you can see, first hand, what makes The Mews the better choice for senior living.
The Mew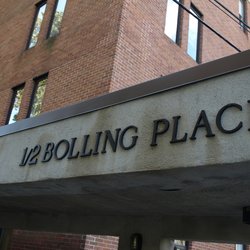 ½ Bolling Place
Greenwich, Connecticut 06830
Phone; (203) 869-9448
Fax: (203) 869 4793
Email:
marketing@nullthemewsingreenwich.org