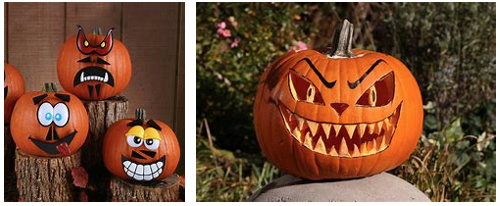 Pumpkin Decorating
Grab a pumpkin and the material you need in the Red House to decorate your own personal pumpkin.
Paint it, put stickers on it! Even carve it (with a little help).
AND
WIN YOUR CHOICE FROM THE FOLLOWING PRIZES FOR THE MOST CREATIVE, HUMOROUS, OR SCARY:
YOUR OWN HOMEMADE APPLE OR PUMPKIN PIE
PUMPKIN ICE CREAM
PUMPKIN MUFFINS
PUMPKIN COOKIES
PUMPKIN CANDY
STAFF AND RESIDENTS CAN PARTICIPATE.
BASICALLY YOU CAN DO IT ANYTIME ON YOUR OWN OR JOIN US IN THE RED HOUSE ON THE FOLLOWING TIMES
Thursdays October 8th (2pm),22nd (2pm), 0r 29th (10am)
Winner to be announced Friday October 30th